Post reblogged from Bent Shapes
Tonight will be our first show as Bent Shapes and we're psyched to be playing with our good friends Shepherdess and stellar San Franciscans Grass Widow at Great Scott. This event was lovingly crafted by those top of the popscorn shramps at Bodies of Water Arts and Crafts - thanks dudes! You can read about how it's gonna go down here.

We will be hawking our new flexis, too (mail order available soon)!
Post
Hope everyone had a good holiday! Some of us ate too much, some of us drank too much, and Ben got engaged once and almost died twice. Decent long weekend all around.
We are finishing up some recordings right now, which will hopefully be released sooner than later. Until then, we are playing and planning some fun shows, starting tonight at Great Scott. You'll be able to see us with fellow Boston band LEISURE, the unstoppable CRYSTAL STILTS, and TANKS AMIGO, a group reputedly featuring members of some of our favorite Brooklyn pop bands like the aformentioned STILTS, MY TEENAGE STRIDE, and caUSE co-MOTION. Ay, caramba!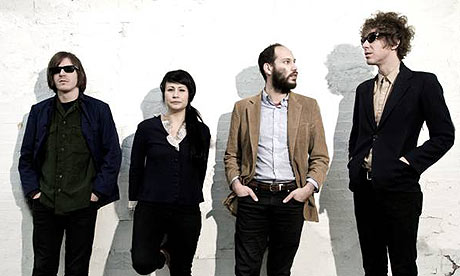 Oooooooooooooooooooooooooooohhhhhhhhhhhhhhhhhhhhhhhhh
Post
At Great Scott! Doors are at 8 and we're on first, so y'know, chop chop