Post
We've got some pretty wiiiiild shows coming up:
April 28th (that's this Saturday) @ What We Talk About in Allston we'll be playing in a 30-something-person, no-holds-barred, over-the-top battle royale featuring:
DREAM WARRIOR (punk/metal)
LOLITA BLACK (metal/punk)
BIBLE THUMPER (punk/hardcore)
MANNEQUIN PUSSY (garage/punk)
GIRLFRIENDS (pop)
FURNACE (hardcore/punk)
IF you make it out alive, you can come see us the following weekend on Cinco de Mayo at the Cameo in Brooklyn with:
WILD YAKS (Brooklyn)
RACCOON FIGHTER (Brooklyn)
GIRLFRIENDS (Boston)
THE TOOTHACHES (Brooklyn)

A week after that (May 12th), we're at PAs Lounge in Somerville for the following:
THE BFs (USA)
NEW HIGHWAY HYMNAL (USA)
BANDITAS (USA)
GIRLFRIENDS (USA)
MARK SULTAN (CANADA)

We'll have copies of our new, real cheap compact disc collection CULL SHORTS, featuring unreleased tracks
so COME ON DOWN
Post
at The Gutter w/ Four Eyes, Parquet Courts, and Swearin' for $5!
Post
Hope everyone had a good holiday! Some of us ate too much, some of us drank too much, and Ben got engaged once and almost died twice. Decent long weekend all around.
We are finishing up some recordings right now, which will hopefully be released sooner than later. Until then, we are playing and planning some fun shows, starting tonight at Great Scott. You'll be able to see us with fellow Boston band LEISURE, the unstoppable CRYSTAL STILTS, and TANKS AMIGO, a group reputedly featuring members of some of our favorite Brooklyn pop bands like the aformentioned STILTS, MY TEENAGE STRIDE, and caUSE co-MOTION. Ay, caramba!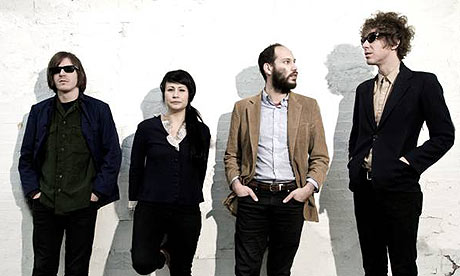 Oooooooooooooooooooooooooooohhhhhhhhhhhhhhhhhhhhhhhhh