Post reblogged from Bent Shapes
Tonight will be our first show as Bent Shapes and we're psyched to be playing with our good friends Shepherdess and stellar San Franciscans Grass Widow at Great Scott. This event was lovingly crafted by those top of the popscorn shramps at Bodies of Water Arts and Crafts - thanks dudes! You can read about how it's gonna go down here.

We will be hawking our new flexis, too (mail order available soon)!
Post
Shows where you're standing outside a nearby drugstore watching multiple fire trucks speeding towards the space going "Please don't turn right." don't usually end up this fun.
BIG_UPS to: Bible Thumper for loaning nearly every band their gear on the 30th day of their 30-day tour, Sean for lending people gear even though he didn't get to play, Furnace for sacrificing their set due to time constraints, Joe, and WWTA/everyone who set up the show and then had to re-set up the show, Box Fort for hosting Round II last minute, everyone who made the trek over from Round I, and anyone else who played, hung out, or offered refreshments!
-B
Post
We've got some pretty wiiiiild shows coming up:
April 28th (that's this Saturday) @ What We Talk About in Allston we'll be playing in a 30-something-person, no-holds-barred, over-the-top battle royale featuring:
DREAM WARRIOR (punk/metal)
LOLITA BLACK (metal/punk)
BIBLE THUMPER (punk/hardcore)
MANNEQUIN PUSSY (garage/punk)
GIRLFRIENDS (pop)
FURNACE (hardcore/punk)
IF you make it out alive, you can come see us the following weekend on Cinco de Mayo at the Cameo in Brooklyn with:
WILD YAKS (Brooklyn)
RACCOON FIGHTER (Brooklyn)
GIRLFRIENDS (Boston)
THE TOOTHACHES (Brooklyn)

A week after that (May 12th), we're at PAs Lounge in Somerville for the following:
THE BFs (USA)
NEW HIGHWAY HYMNAL (USA)
BANDITAS (USA)
GIRLFRIENDS (USA)
MARK SULTAN (CANADA)

We'll have copies of our new, real cheap compact disc collection CULL SHORTS, featuring unreleased tracks
so COME ON DOWN
Video
At the David Allen Boucher Shoppe tonight w/ Dollar $lice (shown here), CRINKL3S, + SoftSpot
10 pm! All-Ages! Bring $cratch for the traveling bands, man!
Directions: Go to Allston and take a left
Post
ASK A PUNK
jk you can e-mail us for directions
Post
Hope everyone had a good holiday! Some of us ate too much, some of us drank too much, and Ben got engaged once and almost died twice. Decent long weekend all around.
We are finishing up some recordings right now, which will hopefully be released sooner than later. Until then, we are playing and planning some fun shows, starting tonight at Great Scott. You'll be able to see us with fellow Boston band LEISURE, the unstoppable CRYSTAL STILTS, and TANKS AMIGO, a group reputedly featuring members of some of our favorite Brooklyn pop bands like the aformentioned STILTS, MY TEENAGE STRIDE, and caUSE co-MOTION. Ay, caramba!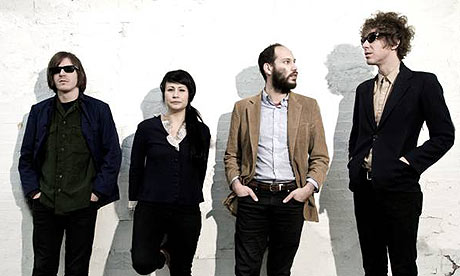 Oooooooooooooooooooooooooooohhhhhhhhhhhhhhhhhhhhhhhhh
Post
Last-minute show! We'll be opening for Scratch Acid at the Paradise tonight.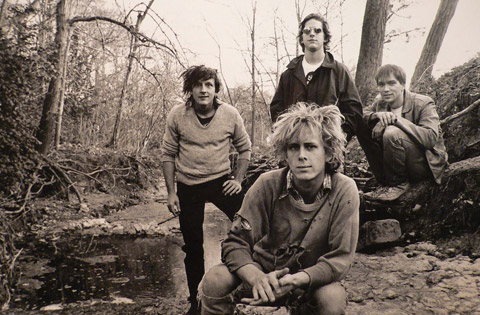 Info on the rest of their reunion tour here: http://pitchfork.com/news/43871-scratch-acid-announces-reunion-tour-the-jesus-lizard-announces-live-lp/
Post
Sooo tomorrow we're playing a FREE, all-ages show at the Braintree Newbury Comics in the South Shore Plaza as part of their "Nevermind" 20th Anniversary celebration. Seriously. Mark Lind (ex-Ducky Boys) will be playing a bunch of Nirvana songs with the Unloved right after us, too. Someone call 12-year-old me and let him know I finally made it!
On MONDAY we'll be at Charlie's Kitchen with Leagues, Fashion Snake, and Life Partners. It'll be Life Partners' last show for a little while, so you should probably come check that out.
TUESDAY we will be joining Bozmo, Luau, and Dream Warrior at O'Brien's for a Matt Denice Benefit Show set up by our friend Betsy. Matt was a young man from Milford who passed away on August 20th when his motorcycle was struck by a drunk driver. All proceeds from this event will go to M.A.D.D in Matt's name.
We'll be taking a short break from shows for the rest of October, but you can catch us Andy and I at a few Halloween shows later in the month playing other bands' songs. More on that soon!
-B
Post
At Great Scott! Doors are at 8 and we're on first, so y'know, chop chop